Despite Jolyon Palmer's best efforts in the second half of the season, the contest for Formula One's unofficial Rookie of the Year award is sure to be a one-horse race in 2016.
After winning the DTM touring car championship last year, Pascal Wehrlein has almost seamlessly readjusted to single-seater racing this season, establishing himself as the sport's standout newcomer.
In a year far more experienced drivers and serial world champions have struggled to master the revised race-start procedure, his launches from the rear of the grid have already become a defining characteristic.
His qualifying performances have been a little inconsistent, but on the occasions he has delivered on Saturdays—think Bahrain and Austria in particular—he has often soared over a single lap.
What a day! What a weekend! What a shot Pascal! 😂😂😂 Today that's allowed. Right? 😁 pic.twitter.com/D6vsJhgUoa

— Manor Racing (@ManorRacing) July 3, 2016
And in results terms, his 10th-place finish at the Red Bull Ring in July saw him become only the second driver in the Manor team's seven-year history to score a point, following in the footsteps of the late Jules Bianchi.
That logic-defying performance alone was enough to secure the Rookie of the Year prize, and when the racing finally finishes at next weekend's Abu Dhabi Grand Prix and awards season begins, he will be showered with congratulations for an outstanding start to what should be a long and successful F1 career.
The keyword, though, is "should," for as impressive as Wehrlein has been for much of 2016, his career is already losing a little momentum.
The progress he has made with Manor over the course of this season should have propelled Wehrlein into the inner core of the driver market, putting him in place for a promotion to either of Mercedes' more established customer teams for 2017.

TOSHIFUMI KITAMURA/Getty Images

Sure enough, Felipe Massa's retirement and Nico Hulkenberg's transfer to Renault did create vacancies at Williams and Force India, respectively.
But the Mercedes-backed youngster, whom we're led to believe is destined to succeed either Nico Rosberg or Lewis Hamilton in the coming years, was overlooked by both Mercedes-backed teams.
True, Williams' determination to "own" their driver choice—as deputy team principal Claire Williams told Motorsport.com's Jonathan Noble in May—meant a team of their heritage were reluctant to settle for the safe option and sign a driver gift-wrapped by their engine suppliers.
Yet Force India's decision to not only neglect Wehrlein but to take the other Mercedes protege—Manor team-mate Esteban Ocon who, for all his success in the junior categories and his extensive F1 experience in test and practice sessions, only made his grand prix debut in August—was damning.
"@OconEsteban is an exceptional talent and I have no doubt he will flourish inside our team" says @TheVijayMallya: https://t.co/M83mu3zY6B pic.twitter.com/MFBaUDJHoO

— Sahara Force India (@ForceIndiaF1) November 10, 2016
After all, if Vijay Mallya, Bob Fernley and Co. didn't feel he was Force India material now, will they ever?
Wehrlein, of course, had come to be regarded as a future Force India driver at the beginning of 2015, when he represented the team in pre-season testing at Spain's Circuit de Barcelona-Catalunya as well as an in-season test at the Red Bull Ring.
For comparison, Ocon made only a couple of appearances for Force India in last year's mid-season tests in Spain and Austria—splitting driving duties with Wehrlein for the latter—during which he completed a combined total of 170 laps.
Despite the Frenchman's comparatively little mileage, the team saw enough over the course of those two days of testing to confidently come to the conclusion that Ocon was a "more promising" driver with greater ultimate potential than Wehrlein, as reported by F1 journalist James Allen.
Having tested for Mercedes last year, Pascal Wehrlein gets accustomed to the Force India VJM07 #f1 pic.twitter.com/hUCrdgnJzT

— GPUpdate.net (@GPUpdate) February 19, 2015
At least some of that, you suspect, is due to the lingering doubts concerning Wehrlein's attitude, which have followed him all the way from DTM to F1. 
As noted by Sky Sports' Ted Kravitz, the 22-year-old had a reputation for being arrogant in his former life as a tin-top racer, with Wehrlein foolishly revealing that flaw to the watching world—not to mention his potential employers—barely a week after Hulkenberg's departure was confirmed.
His spin into a gravel trap in final practice at the United States GP was followed by a televised team-radio conversation between the No. 94 car and the Manor pit wall, in which Wehrlein repeatedly ignored his race engineer's demands to switch off his overheating engine.
Indeed, we caught another glimpse of the darker side of Wehrlein at the Brazilian GP, where the German vowed to seek an explanation from Force India for their decision to sign his queue-jumping team-mate, per ESPN F1's Nate Saunders, before his misery was compounded just three days later.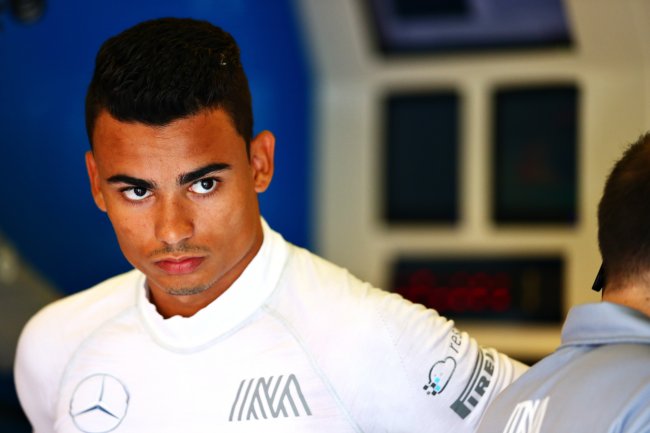 Dan Istitene/Getty Images

Felipe Nasr's ninth-place finish at Interlagos, on a day Ocon and Wehrlein were unable to sneak their way into the points, means Sauber will almost certainly pip Manor to 10th place in the constructors' standings, which could severely affect the team's future plans.
As reported by Autosport (h/t Eurosport) ahead of the race, Wehrlein expressed his desire to stay with Manor for a second season in 2017, but can the backmarkers—now set to miss out on around $30 million in prize money, per Autoweek's Sam Hall—afford to keep him?
Per Saunders, Wehrlein admitted his chances of retaining his seat could depend on Manor—who emerged from administration less than two years ago—finishing ahead of Sauber and therefore eliminating the need to broaden their budget by recruiting so-called pay drivers.
With Nasr, reserve driver Rio Haryanto and Haas' Esteban Gutierrez—three well-backed drivers of varying skill levels—on the team's provisional shortlist for 2017, per Autosport (h/t Eurosport), will Manor revert to their old tricks by selling the seats to the highest bidders?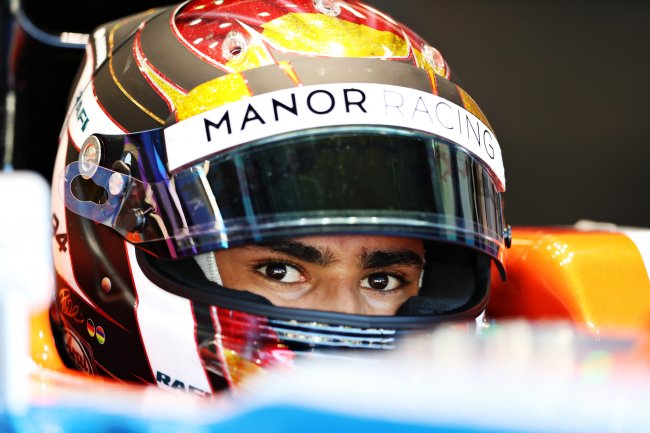 Mark Thompson/Getty Images

And if so, could Wehrlein, rather than replacing Hulkenberg, follow his fellow German's career path by being forced out of his team at the end of his rookie season and accepting a reserve role elsewhere with a view to returning to the grid in 2018?
If anything, the remaining weeks of silly season will reveal much about the relationship between Manor and Mercedes—who fought incredibly hard to find their favourite son a place on the 2016 grid—and, more significantly, whether the Silver Arrows still believe in Wehrlein after a full season in F1.
Or whether, like Force India, they have spotted something they don't quite like in a driver whose reputation—within the paddock at least—appears to have diminished as his debut campaign has progressed.
Whisper it for now, but Mercedes' little prince might not be the natural heir to the Hamilton-Rosberg throne after all.
Follow @OllieHarden