Paris Saint-Germain's drastically below-par season is, by this point, well-trodden ground. 
Even the casual Ligue 1 observer must be aware that the four-time defending champions, who won a second consecutive domestic quadruple last season, are struggling to find even a vestige of that imperious form.
In recent years, it has come to be expected that PSG will dominate their domestic league, battering virtually all opposition and rarely, if ever, slipping to a defeat.
This season has seen a rapid deterioration of their domestic fiefdom.
OGC Nice and AS Monaco are both assured of entering the winter break ahead of the Parisians.
Olympique Lyonnais and Guingamp are as close to Paris in the standings as PSG are to the leaders, meaning even Champions League qualification is under threat. 

David Vincent/Associated Press/Associated Press

Inches from disaster—PSG have no room for error for the rest of this season.
Failure to return to elite European competition would be disastrous for a team with the ambitions of France's capital club. The fact that it is a realistic, if remote, possibility demonstrates just how poorly this season has progressed.
Unai Emery's summer appointment to replace Laurent Blanc as manager was greeted with a degree of surprise.
Emery had an excellent European record, his Sevilla side won the Europa League three years running, but he had failed to advance the Andalusians in La Liga. 
Given the paucity of resources in Seville, particularly when compared with Real Madrid and Barcelona, this was not seen as a fatal flaw. 
The offseason departure of iconic forward Zlatan Ibrahimovic was an evident concern, but Edinson Cavani had been waiting in the wings and has flourished in place of the Swede. 
Problems of squad balance, exacerbated by an oddly unfocused summer transfer window, were evident. 
Emery was not handed a particularly weighty transfer budget but sanctioned the spending of €65 million on new players, as well as the free-transfer signing of Hatem Ben Arfa. 
Grzegorz Krychowiak followed his ex-manager from Sevilla, while Thomas Meunier joined from Club Brugge and Jese Rodriguez made the move from Real Madrid.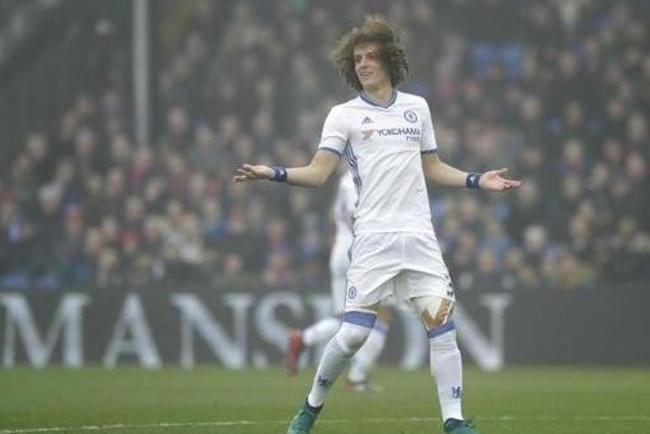 Matt Dunham/Associated Press/Associated Press

Miss me yet? David Luiz's absence has hurt Paris' defence.
The late sale of David Luiz ensured that Thiago Silva and Marquinhos would begin the season as the unquestioned starting central-defensive partnership. 
With the dual objectives of overseeing the redevelopment of the squad and orchestrating a deeper European campaign than Blanc was able to do in three attempts, Emery was handed a challenging brief.
The Spaniard has, so far, fallen well short of acceptable, and the disgusted expression on the face of club president Nasser Al-Khelaifi during the Guingamp defeat suggests he has little time to turn things around.
If he is to survive, Emery must take rapid action to arrest the alarming slide in form and results.
Drop Alphonse Areola
Areola may be the superior goalkeeper to Kevin Trapp, but he is not playing like it. 
Last 10 shots faced by Alphonse Areola

9 GOALS.


— Mohammed Ali (@mohammedali_93) December 17, 2016
The statistics are indefensible. 
While Areola is not the root of PSG's problems, he is contributing to them and is the most easily replaced player in the squad.
Areola is still learning his craft, and if he were dropped, it would not signal the end of his PSG career but simply reflect the fact his current level of performance is below par.
Resolve the Confusion in Defence
Paris dominate their games. 
Even in the 2-2 Champions League draw away to Arsenal, PSG had more of the ball and nearly triple the attempts on goal of their opposition. 
Despite producing far fewer scoring opportunities, the Parisian outfit's opponents are scoring at least as many goals. That suggests a flaw in defence. The same conclusion can be drawn from watching them play. 
Silva and Marquinhos cannot play effectively together in a team that controls possession.
Both are conservative, reactive defenders who fail to advance on the ball-carrier and close down passing opportunities on the counter-attack. Presnel Kimpembe represents a simple solution to PSG's defensive woes.
The 21-year-old academy graduate is aggressive and confident, a different kind of defender to his Brazilian team-mates.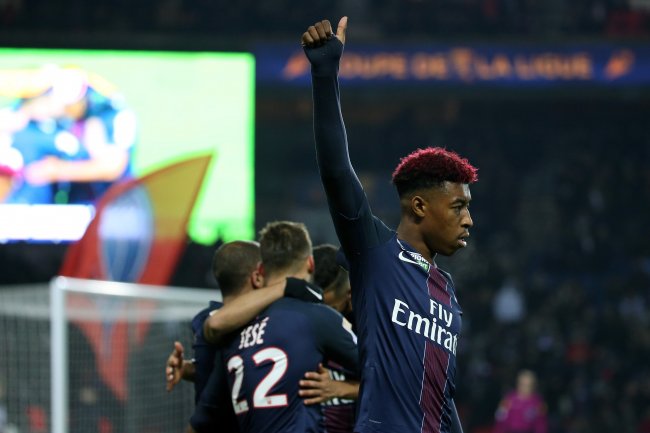 Jean Catuffe/Getty Images

Hands up if you're the solution: Presnel Kimpembe's aggression would help improve PSG's defence.
Whether he replaces one of Silva or Marquinhos with Kimpembe or switches to a three-man defence, Emery could alleviate the problems in defence quite easily.
Switching to a back three would have the added bonus of freeing the full-backs to attack more freely.
Produce Consistency out Wide
Blaise Matuidi is not a winger. He's a wonderful player, but he's no wide man.
Emery's insistence on asking him, or Christopher Nkunku, to play wide is a source of confusion and weakens one of Paris' great strengths.
With Lucas Moura and Angel Di Maria, and with Layvin Kurzawa and Serge Aurier chiming in from the full-back positions, PSG should have overwhelming firepower out wide. 
Too often, though, the full-backs have found themselves competing for the same space with the wingers. 
Emery needs to resolve this confusion on the training ground.  Jese also needs to be included in the starting lineup occasionally. 
Find Midfield Aggression
PSG's games follow a pattern. 
The midfield controls the ball, shuffles it out wide and then it returns to the middle as the team searches for an opening.
None of his routine selections consistently attack and beat individual opponents to force a reset in the opposition defence. 
The return of Marco Verratti has helped things, but the Italian cannot do it alone. 
Jese played through the middle at youth level for Spain and Real Madrid, while Ben Arfa is more than capable of providing drive through the centre. 
Emery's insistence on solidity, selecting the likes of Krychowiak unjustifiably, is the cause of his side's attacking problems.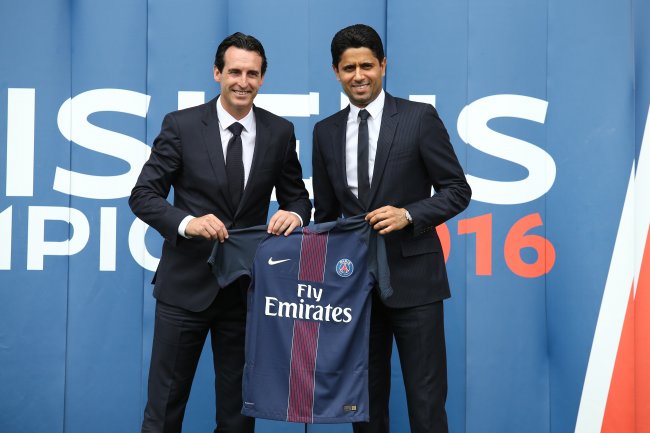 Jean Catuffe/Getty Images

Better days—club president Nasser Al-Khelaïfi was all smiles when Unai Emery was appointed.
The Basque is fast running out of time as he continues to set undesirable records and compare less and less favourably with his Parc des Princes predecessors. 
The winter break and the training-ground time that it provides could be his salvation, but a resounding victory over Lorient on Wednesday is desperately needed to smooth things over until then.
If his side cannot easily defeat the division's bottom side, then the decision for PSG's ownership will be a simple one: Emery must move on.